Home Page
Cart
Treasures
Treasure Hunt
Feature Focus
Literary Illuminations
Memoirs
Expressways
Shipping
Magical Merchants
Kindred Spirits

Goddesses
Angels
Mermaids
Fairies
Mythical Beings
Musical Themes
Serpentine Sirens
Reflective Photography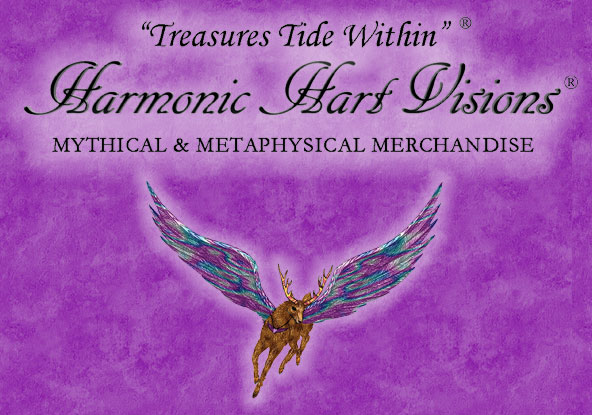 Memoirs
Harmonic Hart Visions ® is a creative collaborative
which began in '88.
Our initial creations were comprised of multi-media productions
which included music and eclectic videos, as well as,
greeting cards accompanied by our symbolic poetry.
Our early focus was mainly fireworks,
waterfalls, and filtered photography.
Later, we incorporated traditional water colour and digital artistry.
Through time, our collection of art became the
Romantic Realms ® Retrospective,
which then inspired our book,
"Harmonic Hart Visions ® of Goddesses, Angels, Mermaids,
and Fairy Tales;"
a vision of mythical poetry and ethereal art.
The poetic words accompanied by ambrosial art
were orchestrated and composed from our passionate desire
to bring you a culmination of inspirational visual adventures.

Blessings!