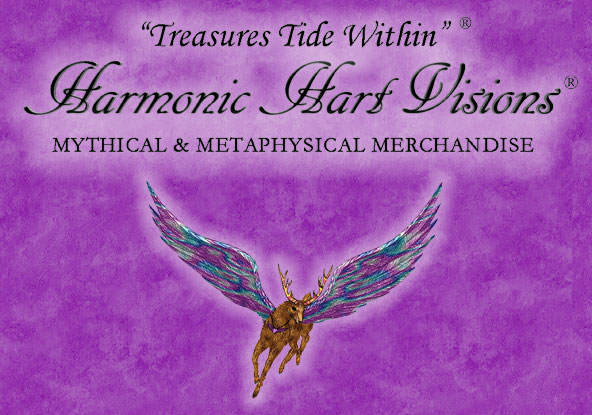 Mythical Fantasy Merchandise - Harmonic Hart Visions
SHIPPING METHODS
We use the USPS Priority Mail for all of our outgoing packages.
We will send a tracking e-mail once your order has been shipped.

SHIPPING FEES

Single Greeting Cards, Magnets, & other small items.........$4.95
Multiple Greeting Cards, Magnets, & other small items.......$5.20

Framed Prints & Books..................................................$14.95
Multiple Framed Prints, Books & Merchandise...................$24.95
Stretched and Unstretch Canvas.....................................$29.95
Note: We try to only charge you our cost for ground shipping.
If we can fit more items in a smaller flat rate box,
we will pass the savings on to you.

SHIPPINGTIME
Typical turn-around time is 7 - 10 days.
Please allow 2-3 weeks for Prints on Canvas.
Stretched Canvas will be shipped via FedEx Home Freight.

GIFTS
If you'd like to send items as a gift, just indicate the recipient's address on the "ship to" section of the Treasure Chest order form.
We'll happily send your item to any location in the United States.
(For international destinations, other fees will apply)

PAYMENT METHODS We accept Visa, Mastercard, American Express, Discover, and Paypal. The purchase will appear on your credit card statement described as Harmonic Hart Visions.

RETURN POLICY If there is a problem with your merchandise, we will refund, using the purchase price of those items. Please adhere to our return policy procedure: Contact Harmonic Hart Visions at: customerservice@harmonic-hart-visions.com within one week of receiving your order. Please provide a detailed description for our consideration of a full refund. The initial shipping cost and the subsequent return shipping charges are non-refundable.
All artwork & content copyright Harmonic Hart Visions®

No unauthorized usage of artwork or reproduction is permitted.