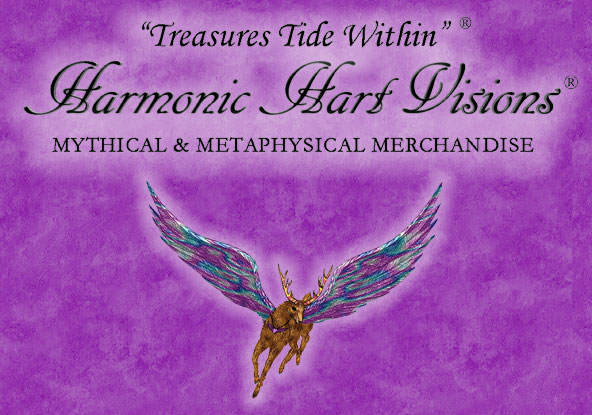 Mythical Fantasy Merchandise - Harmonic Hart Visions



"...Such symbolism is the fabric from which Justin Hart spins his mythical poetry. Elegantly expressed, rich with meaning, the writings in this book are populated by an all-star pantheon of archetypes, from Greek and Egyptian gods and goddesses to the unicorns, dragons and mermaids that we first encountered in the fantasy tales of our youth. Children's stories, these are most definitely not, however-displaying a sophistication of style and subject matter that only the mature mind can fully appreciate, these poems delve into everything from aquatic erotica to transcendental philosophy and mysticism, all the while conveying a mood of enchantment reflected perfectly in Richard Gustavson's thoughtful illustrations."

— Damon Orion Bio: Damon Orion is a respected journalist, editor, visual artist,musician, and teacher ...
Poetry Book Product Details

Price: $40.00
Shipping: $10.70
HardCover: Full Color, 88 pages, 28 images
Publisher: Harmonic Hart Visions
Language: English
ISBN-13: 978-0-615-29138-3
Product Dimensions: 12.4 x 9.4 x 0.5 inches
Shipping Weight: 2.6 pounds



All artwork & content copyright Harmonic Hart Visions®


No unauthorized usage of artwork or reproduction is permitted.